Lexia Core 5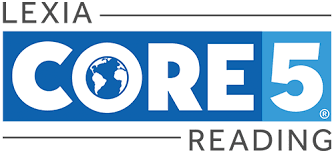 Pupils in Year 1 to Year 6 are all given a username and password for the online reading programme Lexia Core 5.
Pupils in Year 1 to Year 6 are expected to complete Lexia Core 5 as their reading homework each week.
Lexia Core 5 supports pupils to develop fundamental literacy skills in six areas of reading instruction that have been identified by national reading experts: phonological awareness, phonics, structural analysis, fluency, vocabulary and comprehension.
Pupils receive scaffolding, corrective feedback, and direct instruction in Core5 when needed.
Teachers closely monitor the pupil use of Lexia Core 5.
If your child is unable to complete their Lexia Core 5 Homework, please discuss this with their class teacher.